Big Island
Kohanaiki – Luxurious Private Community on the Kona Coast
I read recently that if God were to take a vacation, it would be to the Big Island's Kohanaiki. While it gave me a good chuckle, I sort of agreed! For those who have been lucky enough to experience Kona's 450-acre oceanfront private community, then you know exactly what I'm talking about.
Sunsets on the Kona Coast are amazing
Just named by Robb Report's Best of the Best 2017, Kohanaiki is an exclusive members only club and residential community situated just five miles north of Kailua Kona. From the architecture, to the cuisine, to the amenities, to the comforts, no detail was left unattended to. Kohanaiki is flawless in design and you truly want for nothing while there. I especially love that the community is built around an environmentally sustainable infrastructure, ensuring that this will continue to be called home for many generations to come.
In December of 2016, the recently completed Clubhouse and Spa were unveiled, offering 67,000 square feet of interior and covered exterior space. Designed by architect Shay Zak, the project was a 65 million dollar addition to the resort's already stellar operation. The downstairs of the Clubhouse encompasses a movie theater, bowling alley, private dining rooms, wine and cheese tasting room, speakeasy-style cigar room and poker lounge, library, billiard tables, and a full-service bar.
The Clubhouse offers billiards, shuffleboard, bowling, and video games!
On the upper level, you will find their signature restaurant and sushi bar, Konane, with panoramic views of the Pacific Ocean. Neighboring the restaurant is the Olympic-size infinity edge, adults only pool. Behind that sits the air-conditioned gym and a yoga/pilates studio, all outfitted with the most progressive and cutting edge machinery on the market.
Resort poolside at its finest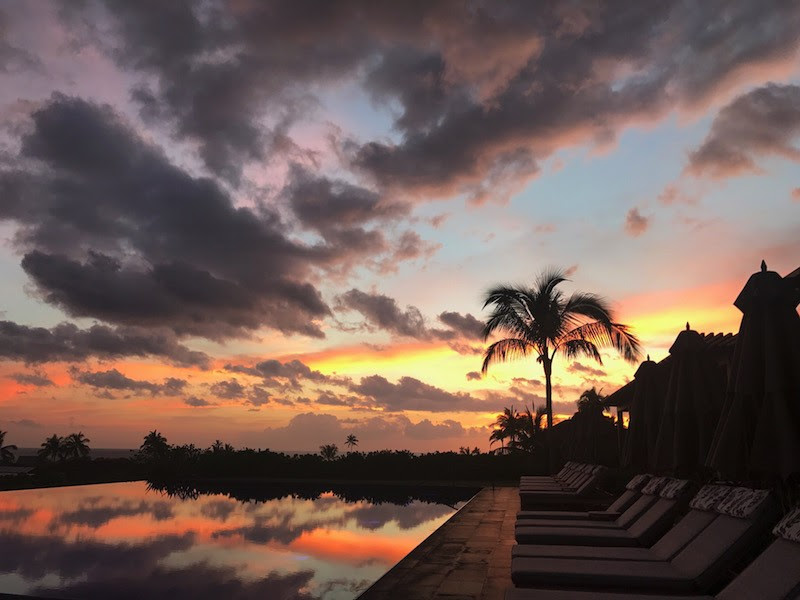 Dreamy reflection at the adults-only pool
The spa is an experience all in itself and from the moment you step inside, time seems to stop.
Courtyard entrance to spa
You can order a glass of champagne at your private bar or practice Hydrotherapy in the hot/cold plunge outside. Both steam and sauna rooms are an option or my personal favorite, the lushly landscaped outdoor showers.
Cascading waterfall into women's private spa with outdoor shower in background
Skin and body products are all holistic and cruelty-free and there is an entire make-up counter of Aveda cosmetics. The secluded bodywork treatment rooms are separate structures, enclosed by glass walls that open up to individual, private tropical courtyards.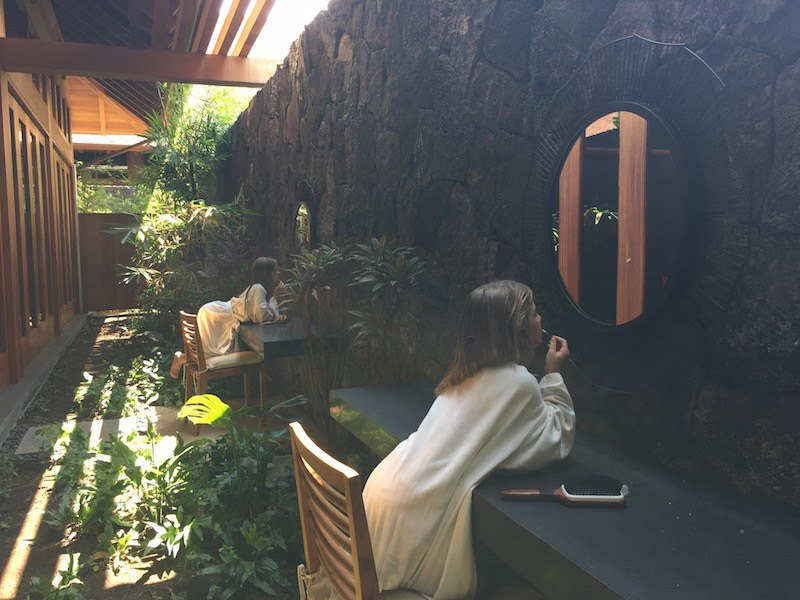 All the best primping amenities are provided on site
Because Kohanaiki is an invitation, members only community, you must be an owner to experience its luxuries. And with the option to design and build your own custom home upon a purchase of an Estate Lot, the Kohanaiki pot only gets sweeter. On Kohanaiki Estate Lot 37 the only thing that sits between you and the ocean is roughly 220 feet of beautiful emerald green course frontage.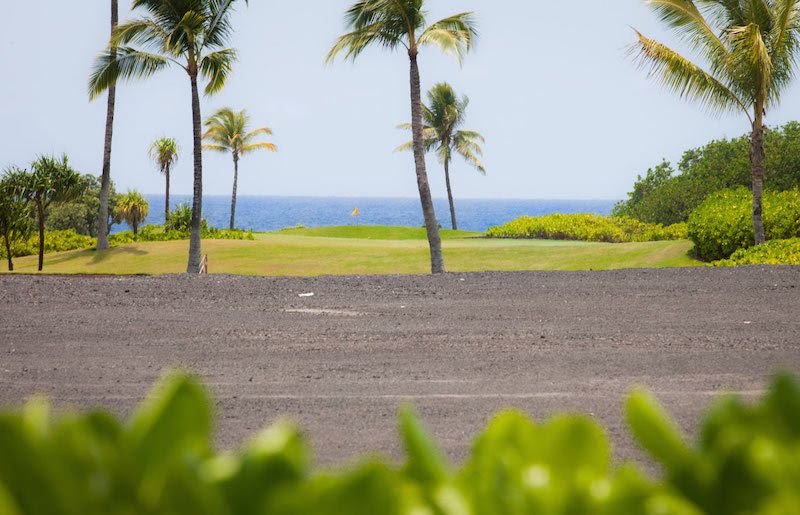 Situated along the 14th hole of the Rees Jones designed 18-hole private golf course, Lot 37 offers unprecedented ocean views of the sparkling sea. Should they be desired, conceptual home plans designed by the famed Shay Zak (same architect as the new clubhouse) are available with the purchase of the property.
The lifestyle of Kohanaiki is unparalleled to any other and to own within its community, is an opportunity of a lifetime. For more information about Estate Lot 37, please contact me.